Introduction:
Are you looking for Flats for sale in Uttam Nagar or a Real estate investment opportunity in Delhi? Uttam Nagar is a thriving residential locality that offers a range of flats for sale, making it an attractive option for both homeowners and investors.
In this blog post, we will explore the reasons why investing in Flats in Uttam Nagar can be a smart move for the future.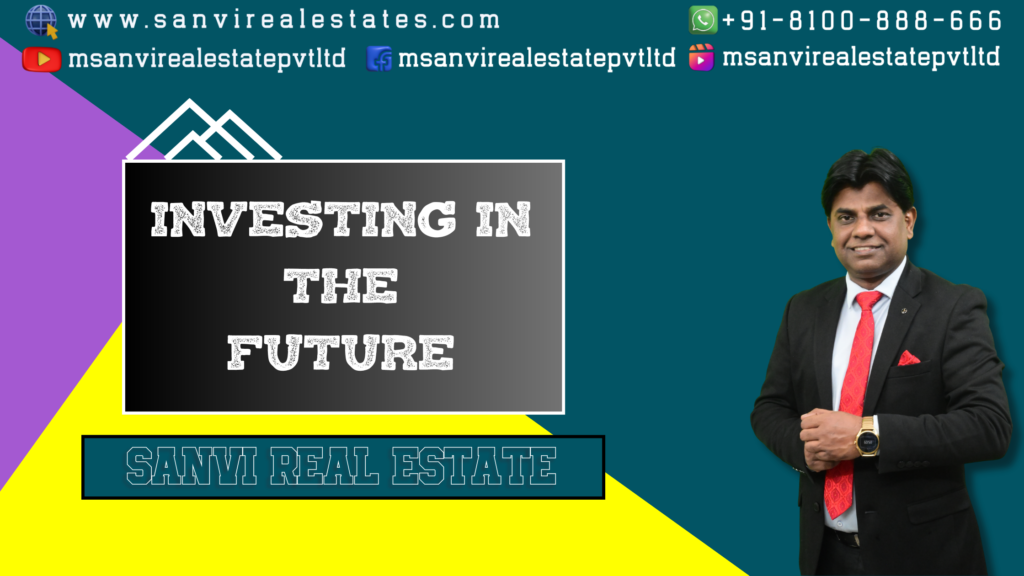 Strategic Location: Uttam Nagar's strategic location in Delhi makes it an ideal choice for real estate investment. Situated in close proximity to major business hubs, educational institutions, healthcare facilities, and entertainment centers, Uttam Nagar offers convenience and accessibility to residents. Its well-connected road networks and nearby metro stations ensure seamless connectivity to other parts of the city, making it a preferred choice for both homeowners and tenants.
Growing Infrastructure: Uttam Nagar is witnessing rapid infrastructure development, which further enhances its investment potential. The area is experiencing the construction of wider roads, improved transportation facilities, and the establishment of commercial and retail spaces. These developments not only contribute to the convenience and comfort of residents but also drive up property values over time. Investing in Flats in Uttam Nagar allows you to capitalize on the growing infrastructure and potential appreciation of your investment.
Wide Range of Housing Options: Uttam Nagar offers a wide range of flats for sale, catering to various budgets and preferences. Whether you are looking for a compact 1 BHK flat, 2 BHK flat or a spacious 3 BHK apartment, you can find options that suit your requirements. The availability of different sizes and configurations ensures that you can invest in a flat that aligns with your financial goals and lifestyle needs.
Affordable Prices: One of the major advantages of investing in flats in Uttam Nagar is the affordability factor. Compared to other prime localities in Delhi, Uttam Nagar offers flats at relatively lower prices without compromising on quality and amenities. This affordability factor makes it an attractive choice for first-time homebuyers and investors looking for value for their money.
M-Sanvi Real Estate Your Trusted Partner: When it comes to finding the perfect flat for sale in Uttam Nagar, M-Sanvi Real Estate is your trusted partner. With their extensive experience and expertise in the real estate market, they can guide you through the entire buying process, from property selection to paperwork and negotiations. Sanvi Real Estate understands your investment goals and can help you find the best flats in Uttam Nagar that fit your budget and preferences.
Amenities and Facilities: Uttam Nagar offers a host of amenities and facilities that enhance the quality of life for residents. From schools, colleges, and healthcare centers to shopping malls, supermarkets, and recreational parks, Uttam Nagar has everything you need within close proximity. Investing in a flat here ensures that you have easy access to essential amenities, saving you time and effort in your daily routines.
Rental Potential: Uttam Nagar is a popular choice among tenants due to its convenient location and affordable housing options. Investing in a flat for sale in Uttam Nagar can provide a steady rental income stream, making it an attractive option for those looking to generate passive income. The growing demand for rental properties in the area ensures a potentially high occupancy rate, maximizing your rental returns.
Future Development: Uttam Nagar is undergoing continuous development and urbanization, which further strengthens its investment potential. The government's focus on infrastructure improvements and planned initiatives in the area, such as the development of smart cities and commercial hubs, will positively impact property values. By investing in a Flat in Uttam Nagar, you position yourself to benefit from the future growth and development of the locality.
Strong Resale Market: Uttam Nagar has a strong resale market, making it easier for investors to exit their investment if needed. The demand for properties in the area remains high, ensuring a relatively quicker turnaround time when selling a flat. This aspect adds to the overall attractiveness of investing in flats in Uttam Nagar.
Conclusion:
Investing in flats for sale in Uttam Nagar, Delhi, presents a promising opportunity for future returns and financial growth. With its strategic location, growing infrastructure, wide range of housing options, and the assistance of M-Sanvi Real Estate, you can make a smart investment choice that aligns with your financial goals. Don't miss out on the chance to invest in Uttam Nagar's flourishing real estate market. Contact M-Sanvi Real Estate today to explore the available flats for sale and start building your future wealth in Uttam Nagar, Delhi.