Introduction:
Navigating the complexities of real estate financing can be overwhelming, especially when it comes to budgeting and understanding the financial implications of a home loan. Fortunately, real estate loan emi calculators provide valuable tools that can simplify the process and empower prospective homebuyers with accurate financial information.
In this blog post, we will explore how to effectively use real estate loan emi calculators to plan your budget and make informed decisions when purchasing your dream home.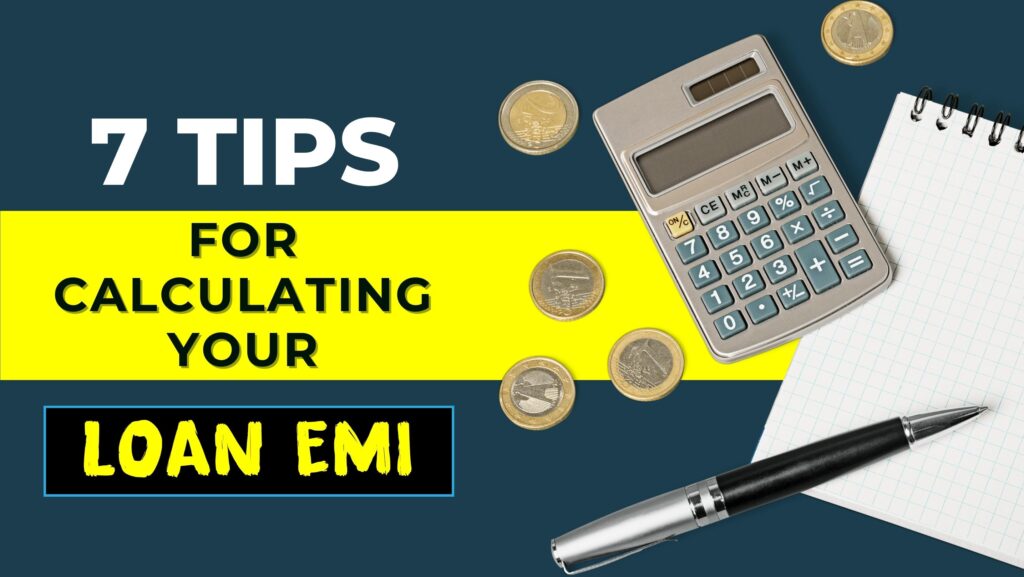 Understanding Real Estate Loan Calculators: Real estate loan emi calculators are online tools designed to assist potential homebuyers in estimating their mortgage payments and understanding the financial aspects of a home loan. These calculators take into account essential factors such as loan amount, interest rate, loan term, and property taxes to provide accurate calculations regarding monthly mortgage payments and overall costs.
Estimating Monthly Mortgage Payments: One of the primary functions of a real estate loan emi calculators is to estimate your monthly mortgage payments. By inputting the loan amount, interest rate, and loan term, the calculator can generate a precise figure that reflects your monthly financial commitment. This information helps you plan your budget and ensures that the mortgage payments align with your financial capabilities.
Comparing Different Loan Options: Real estate loan emi calculators are invaluable when comparing various loan options. By adjusting the loan amount, interest rate, and loan term, you can see how different variables impact your monthly payments. This allows you to assess the affordability of different loan options and choose one that best suits your financial situation.
Factoring in Down Payments and Closing Costs: In addition to monthly mortgage payments, real estate loan emi calculators allow you to factor in down payments and closing costs. By including these expenses, you can determine the total upfront costs associated with buying a home. Having a clear understanding of these financial obligations helps you plan your savings and budget accordingly.
Accounting for Property Taxes and Insurance: Property taxes and insurance are significant expenses that should be considered when budgeting for a home loan. Real estate loan emi calculators can factor in property taxes and insurance costs, providing a more accurate representation of your overall financial commitment.
Identifying Affordability and Loan Eligibility: Using a real estate loan emi calculators helps you identify the maximum loan amount you can afford based on your income and financial obligations. This information is essential when determining your eligibility for a loan and ensures that you stay within a comfortable budget range.
Planning for Future Loan Payments: Real estate loan emi calculators can also assist in planning for future loan payments. You can simulate scenarios by adding extra payments or considering potential changes in interest rates. This feature allows you to understand how prepayments or rate fluctuations can impact your loan's duration and overall interest costs. if you are looking for Real Estate Calculator Visit M-Sanvi Real Estate website www.sanvirealestates.com/emi-calculator to calculate your easily.
Conclusion on Real Estate loan Emi Calculators:
Real estate loan calculators are indispensable tools that provide valuable insights into your potential home loan and budget. By using these calculators to estimate monthly mortgage payments, compare loan options, factor in additional costs, and assess affordability, you can make informed decisions when purchasing your dream home. Whether you are a first-time homebuyer or a seasoned homeowner, utilizing real estate loan emi calculators empowers you with essential financial information to plan your budget effectively and embark on your homeownership journey with confidence.
M-Sanvi Real Estate is here to support and guide you every step of the way. Contact us today and let our expertise and dedication guide you towards making a sound real estate investment that enriches your life and provides a solid foundation for your future. With M-Sanvi Real Estate by your side, your dream home is closer than you think!