Sanvi Real Estate-Press Release
At Sanvi Real Estate Pvt Ltd, we are proud to have been Featured in several High-Profile press releases, showcasing our expertise and commitment to excellence in the Real Estate industry. Our dedication to providing exceptional service, personalized attention, and unmatched results has earned us recognition and accolades from some of the most respected publications and media outlets in the country.
Sanvi Real Estate in News, Media & Press From National Newspapers to Local magazines, our team has been celebrated for our innovative approach to Real Estate, our in-depth knowledge of the market, and unwavering commitment to our client's success. our ability to provide our clients with customized solutions that meet their unique needs.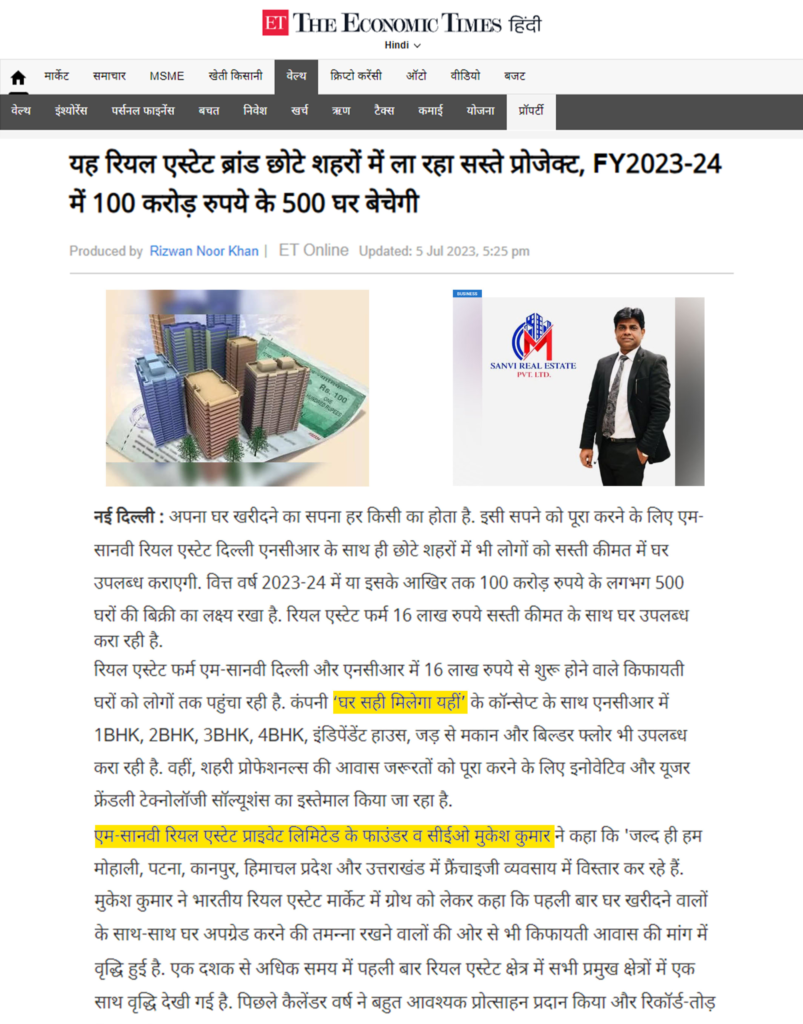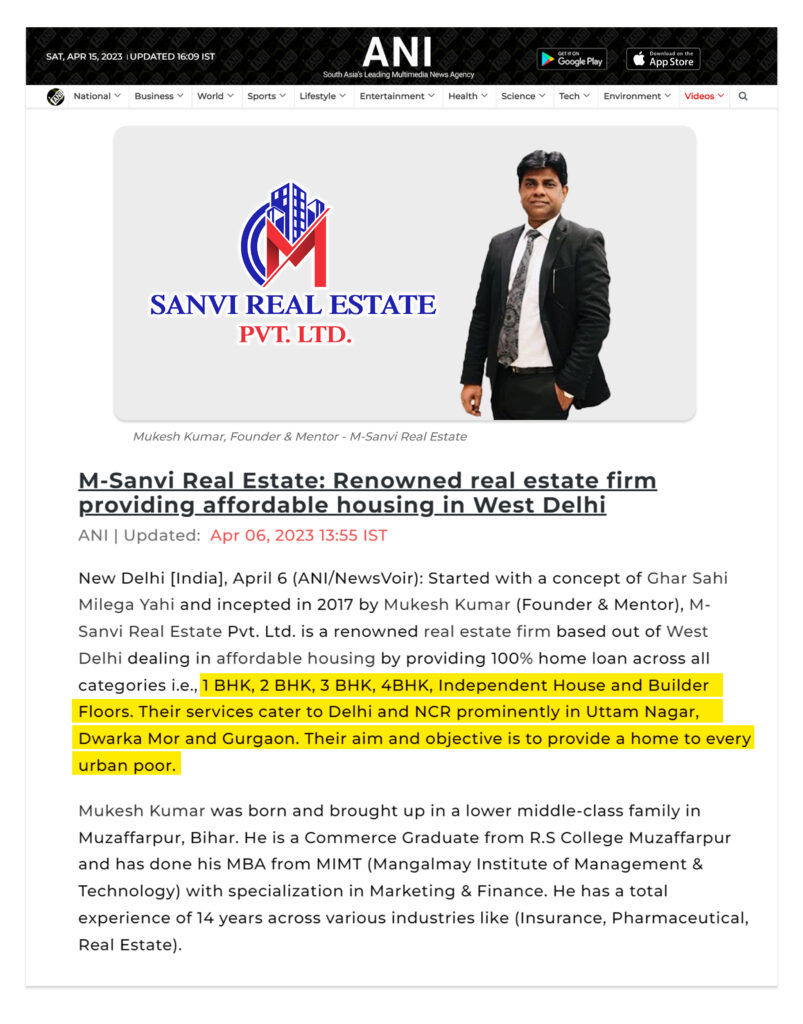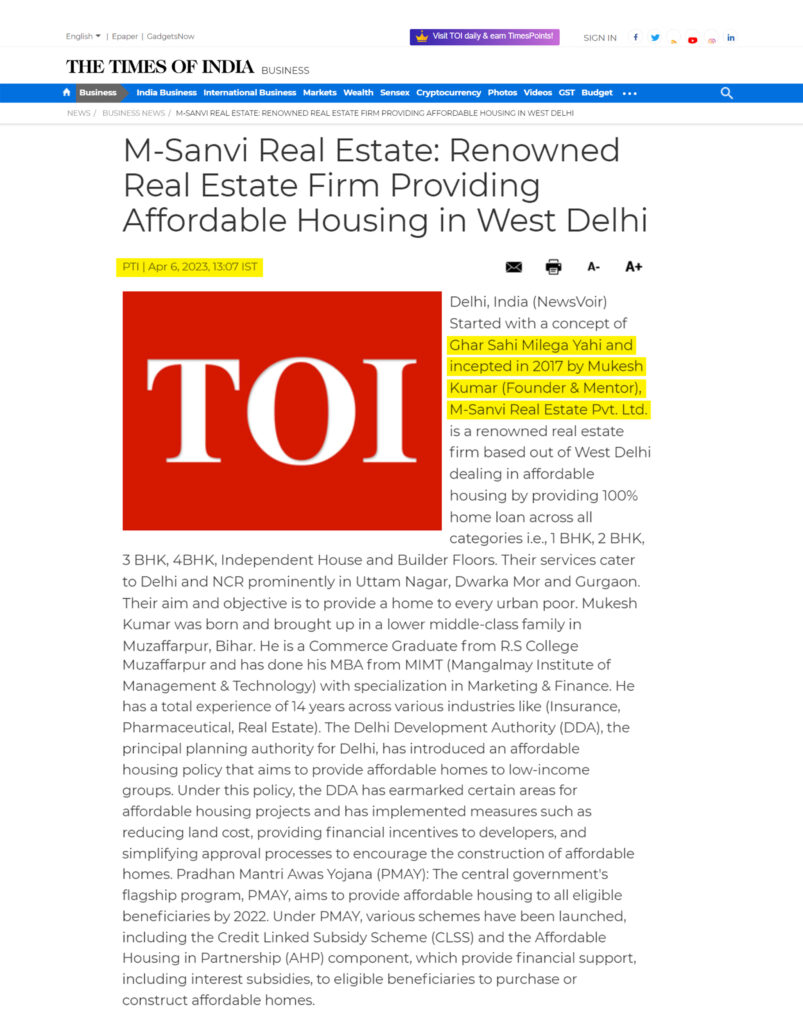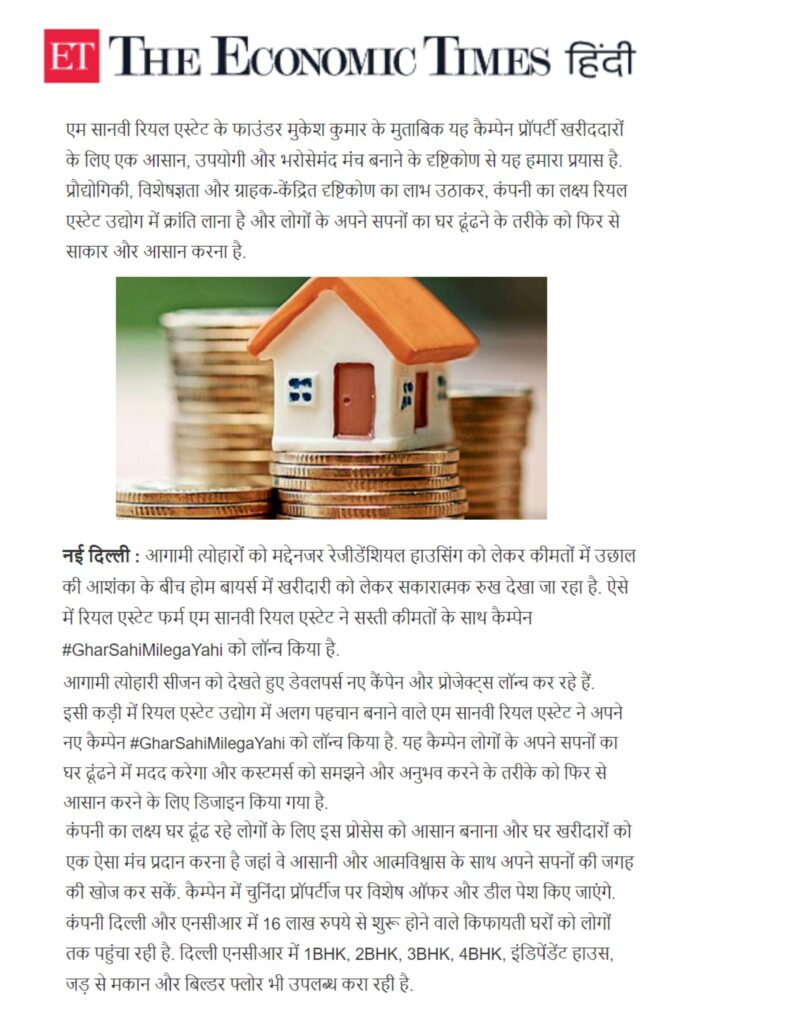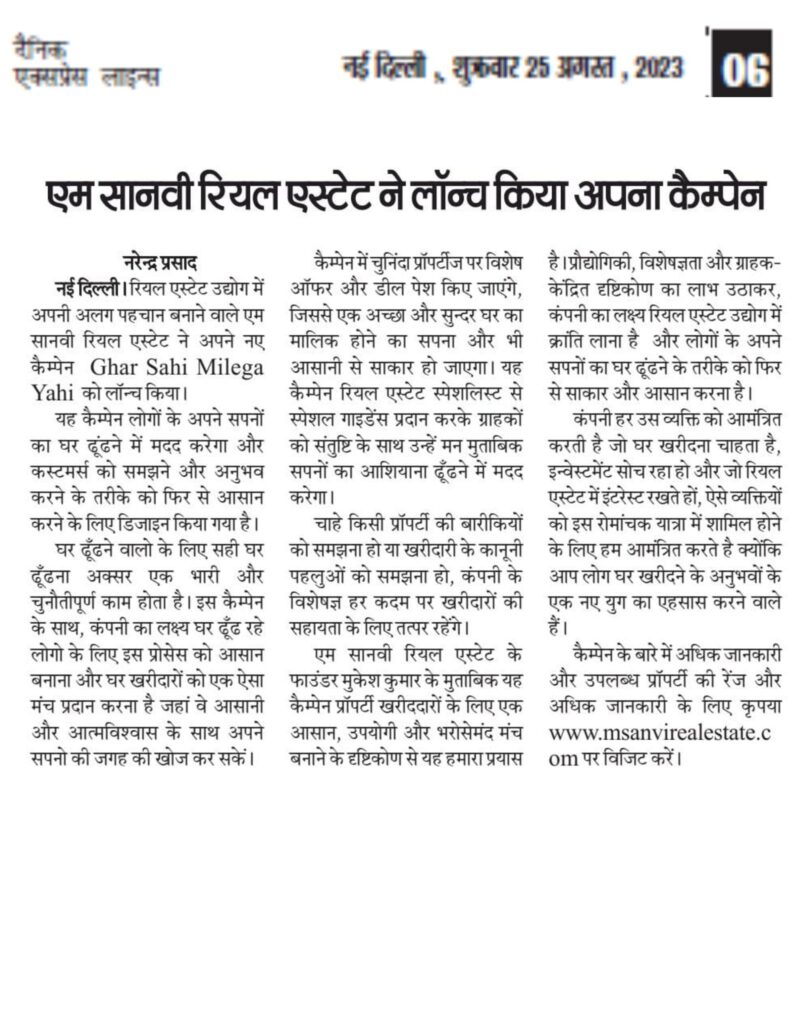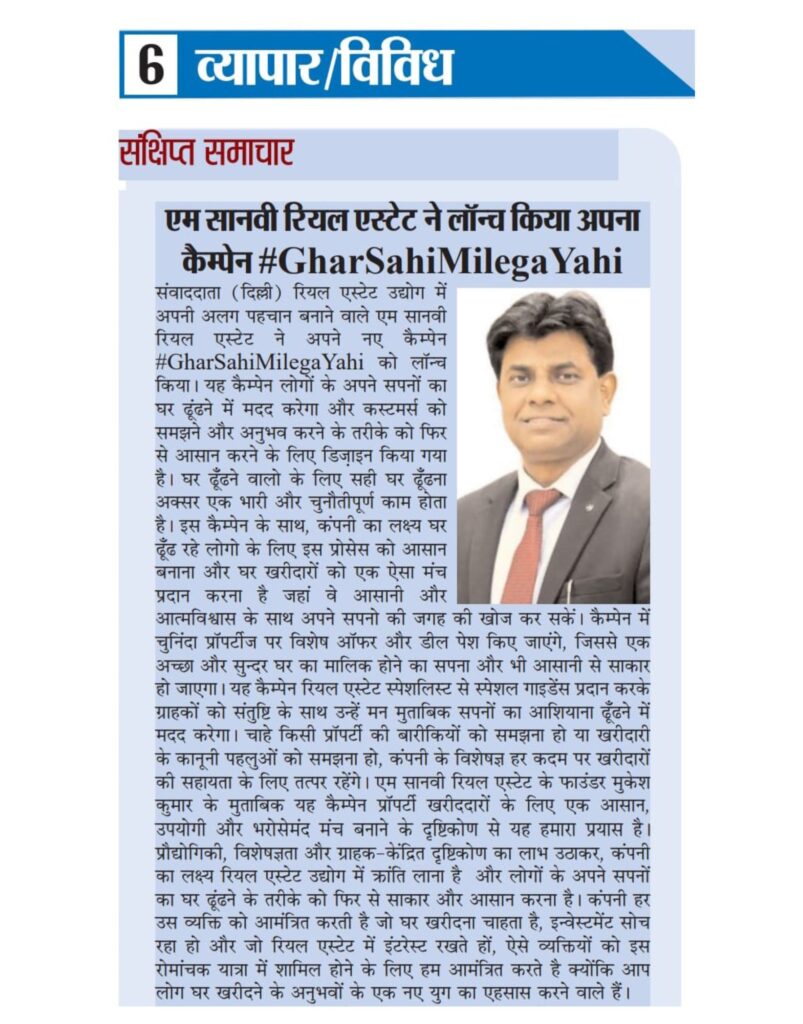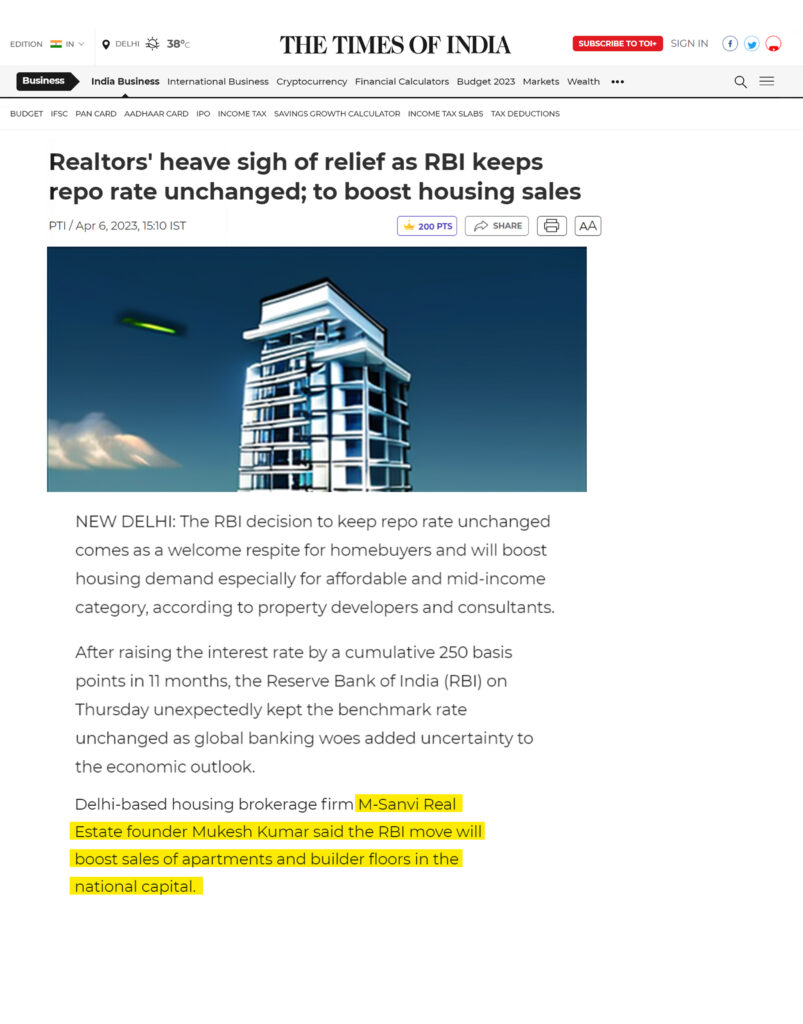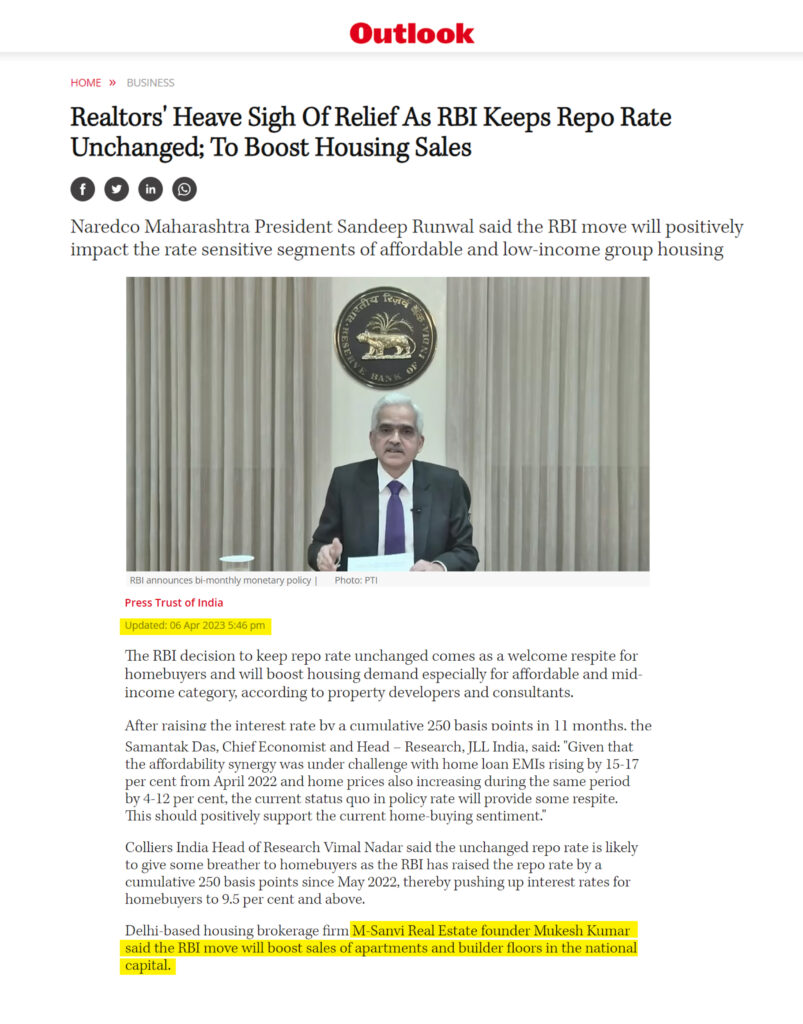 Apra Mehta, the renowned celebrity, has praised Sanvi Real Estate Pvt. Ltd. for recognizing their outstanding Real Estate services, professionalism, and dedication to delivering exceptional results.
Sanvi Real Estate-Press Release